The Woman Doctors Association Tamil Nadu & Pondicherry was established in 1975 to coincide with the International Women's year by like minded and committed woman doctors with a motto to uplift and make the woman professionals more competent and to fight for their rights.
They believed in
To come together is a beginning
To keep together is progress
To work together is success
The Aim and Objectives of the Association
To work towards scientific advancement
To inculcate social involvement
To encourage community participation
The first meeting of the WDA was held on 27-10-1975 at the Madras School of Social Work and the members present were
Dr. Visalakshi Nedunchezhean
Dr. C.N. Sowmini
Dr. Lalitha Kameshwaran
Dr. Mathangi Ramakrishna
Dr. T.S. Kanaka
Dr. Kamakshi Kabir
Dr. Mary Rajarathinam
Dr. Rachael Chacko
Dr. Sarasabharathy
Dr. Mathew
Dr. Elizabeth Vishwanathan
Dr. T.P. Saraswathi
Dr. B.S. Gajalakshmi
Dr. Mrs. Krishnaswamy
Dr. Saradha Menon
The first conference of the WDA was held on 13-11-1976 in Guild of Service,Auditirium and was presided over by Dr.Visalakshi Nedunchezhean.
Past Presidents
Dr. Visalakshi Nedunchezian
Dr. Sarada Menon
Dr. V.S. Meenakshi
Dr. Mrs. Krishnaswamy
Dr. R. Chacko
Dr. Lalitha Kameswaran
Dr. C.N. Sowmini
Dr. Tara Natarajan
Dr. Susila Raj
Dr. Muthu Jayaraman
Dr. Nirmala Subramanium
Dr. Shanmuga Priya
Dr. Tara Natarajan
Dr. Srikumari Damodharan
Dr. Madhanika Madhavan
2009 – 2010
Dr. Mythili Bhaskaran
2010 – 2011
Dr. Sumithra Shanmugam
2011 – 2012
Dr. T.K. Shaanthy Gunasingh
2012 – 2013
Dr. S. Premalatha
2013 – 2015
Dr. P.Sasireka
2015 – 2017
Dr. M.L. Shyamala
2017 – 2023
The Association was active for over 20 years and slackened a bit for a couple of years. Its rejuvenation took place in 2006.
In collaboration with the Woman of Indian Association(WIA), WDA started a creche for the children of the working women,in the Kilpauk Medical College premises.It has been stalled for the last 2 years due to the demolition and reconstruction of the college buildings.
The Woman Doctors Association installed two Orations in the name of "Susrutha& Dr.Jones" to honor woman doctors who made a mark in Scientific field and in Social Service respectively. Two eminent women doctors are being awarded the Oration every year.
The recipients in the last three years are
Mrs.Malathy Endowment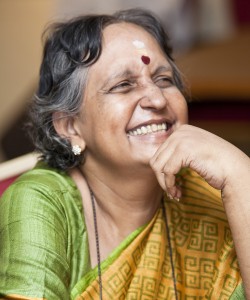 Mrs. Malathi born 1954 belongs to the 1977 batch of IAS officers , due to her high ranking she was allotted the home cadre (TN).
She has served in various Departments of the Govt of Tamil Nadu but her stint in MAWS ( Municipal Administration & Water supply ) for over 4 years gave her the recognition as an "Expert" in that area by the World Bank.
She was the Chief Secretary to the Govt. of Tamil Nadu in 2011. The only woman officer to serve as the Secretary Home Department for 4 long years during which time it is said that Law & Order in the State was at its best.
Known for her straight forwardness & decision making skill,she would never hesitate to help the needy wherever & whenever she found the problems & claims genuine. Her demise in March 2012 left a great lacuna not only in her family but also in the Govt of Tamil Nadu.
This Endowment is installed by her family members.
Mrs . Malathy's Endowment is given to any woman professional who has excelled in either her profession or in any other field like in Art, Science or Social service preferably over the age of 55.
Recipients
| | |
| --- | --- |
| 2013 | Dr.Madhanika Madhavan MD (Phy) |
| 2014 | Ms.Letika Saran IPS (Retd) |
| 2017 | Dr.T.Varsha M.Sc,Ph D,RD,CNIS |
| 2019 | Ms. Neeraja Mallik |
| 2022 | Mrs. Aruna Devi BA,MSW,M.Phil. |
| 2023 | Mrs. Shanthi Socrates M.Com,M.Ed. |
The Kasirajan Endowment Oration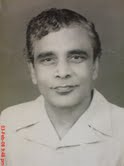 Thiru S. T. Kasirajan was born on 13th August 1930 to Thiru G. S. Thangaiah and ponnammal at Manjal Neer Kayal village, Srivaikuntam taluk, Thoothukudi district.
He had his schooling at Pope Memorial, Sawyerpuram, and B.A. in Economics from St. Xavier's College, Palayamkottai, and M.A. in Economics from Loyola College, Chennai. Later he completed MA in History and in Politics and Diploma in Journalism. Not only was Thiru Kasirajan a meritorious student in school and college, but was also a good hockey player. He worked as a sub-editor in Indian Express and several of his articles appeared in Anand Bazar Patrika, The Hindu and other leading magazines. He also did translation of several literary works.
Thiru Kasirajan joined Information and Public Relations department and later was selected as Probationary Deputy Collector in the year 1966. He was conferred I.A.S. in 1978 and served as Collector of Pudukottai, Director of Information and Public Relations, Transport Commissioner and Chairman, Pachaiyappa's Trust from 1981 to 1988, when he retired from service. After retirement he served as Member, Tamil Nadu Public Service Commission.
Thiru Kasirajan was a prolific speaker in Tamil and English. He adorned several functions of Kamban Kazhagam. He was conferred the title of Kalaimachelvar. He wrote books in Tamil including U Ve Sa-Oru Tamil Vazhvu and Kambanin Ezhuvar. As an I.A.S. officer, Thiru Kasirajan was known for being upright combined with humaneness. He was known to lend a helping hand to innumerable persons in his life. He had extended financial support for the education of many. Thiru Kasirajan's wife, Mangalasundari was a Tamil writer.
The Kasirajan Endowment Oration is being instituted in his memory by his daughter         Dr. T. K. Shaanthy Gunasingh. It is being awarded to a woman doctor who has made her mark in her chosen field of medicine or in any other field of arts, science or social service.
Recipient
| | |
| --- | --- |
| 2013 | Dr.Thankam Rama Varma Ph.D,FRCS,FRCOG |
| 2014 | Dr.Sudha Seshayyan MS ( Anatomy ) |
| 2017 | Dr.R.Premalatha MD,DGO,FRCOG |
| 2019 | Dr. Sathya Jaganathan MD, MPH |
| 2022 | Dr Selvi Radhakrishnan DNB,FRCS(Edinburg)PCDCO(UK) |
| 2023 | Dr A.Jayashree Gajaraj DGO,MD,FRCS(Ed),FRCOG |
Photo Gallery